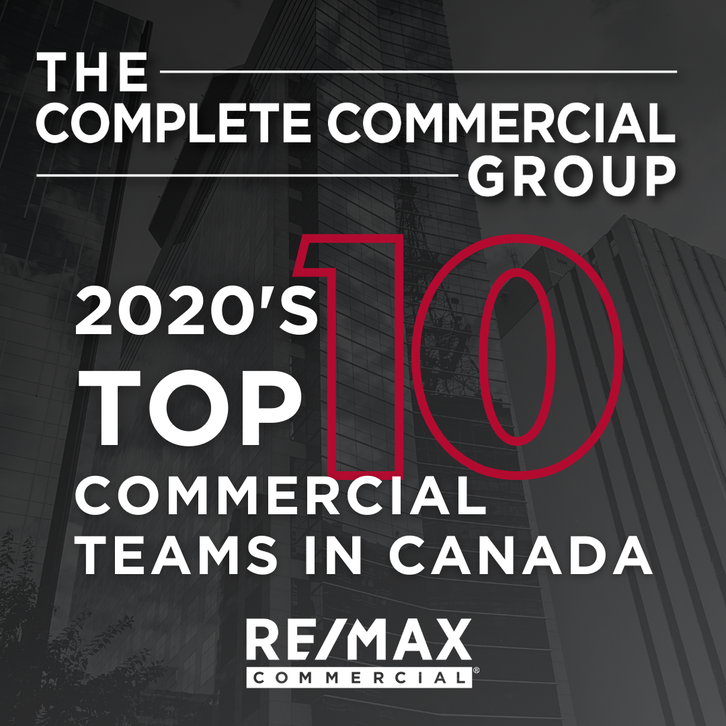 In February 2021, we had found out our Commercial Team,
The Complete Commercial Group
placed in the Top 10 for the month of January. It was recently announced that our team of 7 has also been placed in the Top 10 RE/MAX Commercial Teams within Canada for 2020. 
We are incredibly proud of the team, they continue to grow and we can't wait to see what 2021 has in store for them.