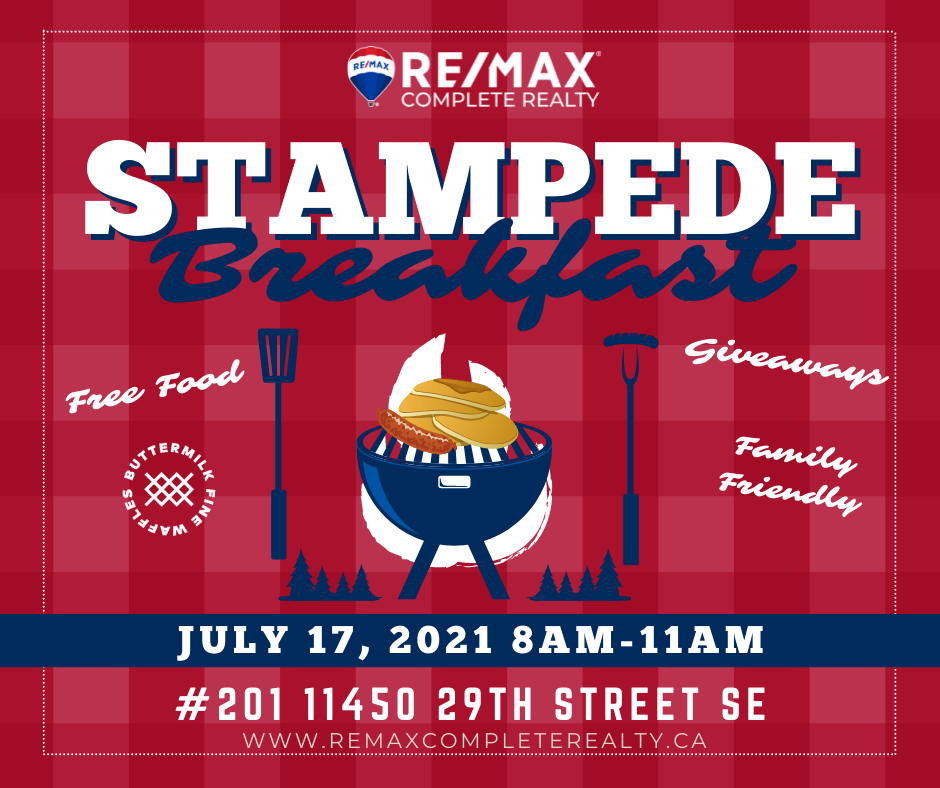 On July 17th we will be having our first annual Stampede Breakfast at our new office in Douglasdale! The breakfast is free to all and family friendly. We want to invite agents, clients, neighbours and all of YYC out to come and enjoy some pancakes with us!
What's on the Menu?

Live music will be performed by local musical artist, Brandon Lorenzo!
We ask that guests try to park in the public parking lot across the street from the event. Thank you, and we are excited to see everyone!
Event Details
* The RE/MAX office on the corner of 114th Avenue & 29th Street SE
*Event will be subject to any COVID protocols in the city at that given time ie. masks, sanitizer etc