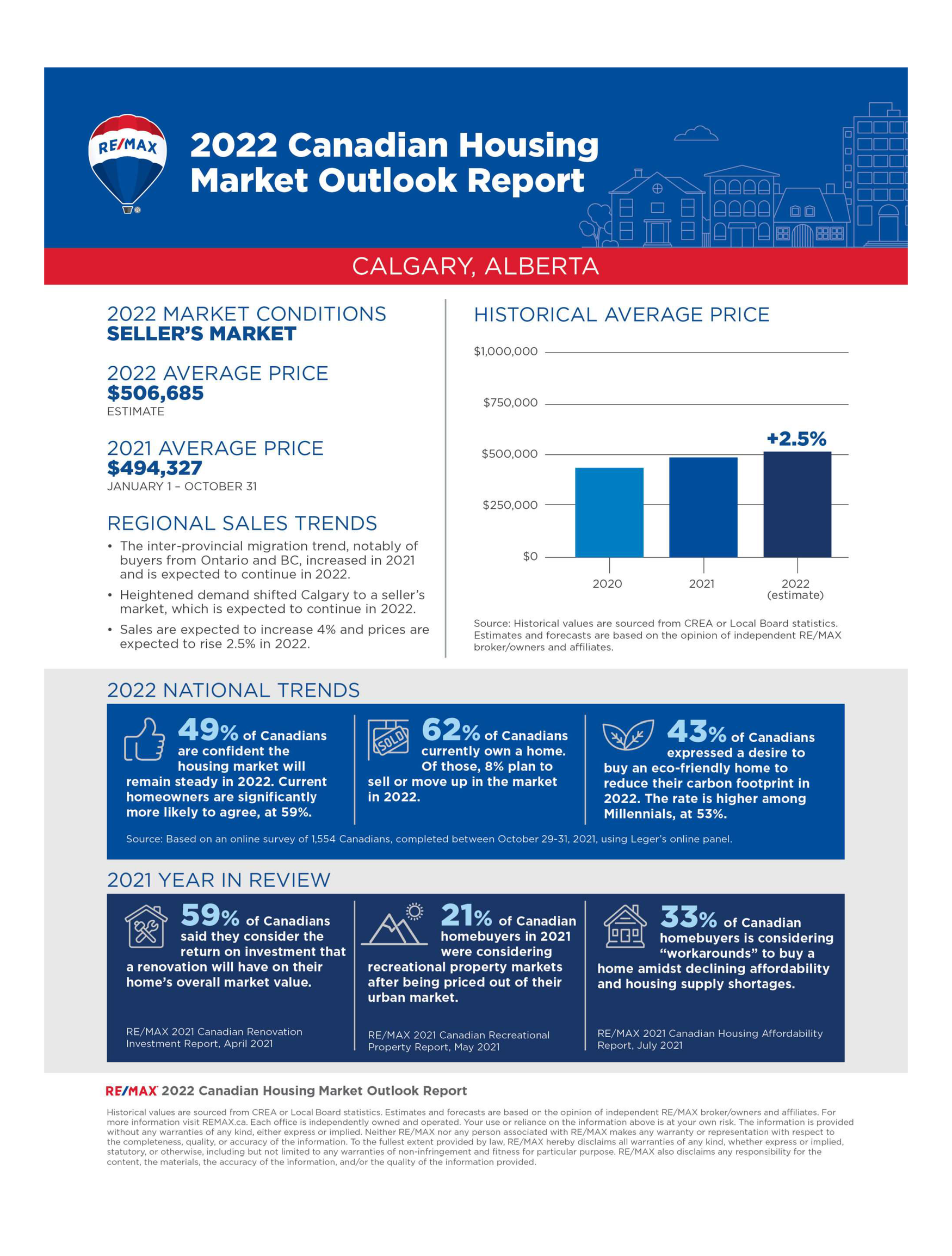 RE/MAX's predictions for Calgary's Housing Market as we begin 2022.
"Confidence continues in Canadian real estate market, with the inter-provincial relocation trend likely to remain strong in 2022
Migration between provinces expected to continue in 2022, potentially impacting local Canadian real estate conditions, according to 53 per cent of RE/MAX brokers (20 out of 38)
49 per cent of Canadians believe the housing market will remain steady in 2022 and view real estate as one of the best investment options over the next year
Some of the highest outlooks are anticipated for Atlantic Canada, with Moncton and Halifax projecting average residential sales prices to increase by 20 per cent and 16 per cent respectively in 2022
97 per cent of regions (37 out of 38) surveyed are likely to remain seller's markets in 2022


Toronto, ON and Kelowna, BC, December 1, 2021 – RE/MAX is anticipating steady price growth across the Canadian real estate market in 2022, with inter-provincial migration continuing to be a key driver of housing activity in many regions, based on surveys of RE/MAX brokers and agents, as reflected in the 2022 Canadian Housing Market Outlook Report. The ongoing housing supply shortage is likely to continue, putting upward pressure on prices. As a result of these factors, RE/MAX Canada estimates a 9.2-per-cent increase in average residential sales prices across the country*." Read the
full article here
.