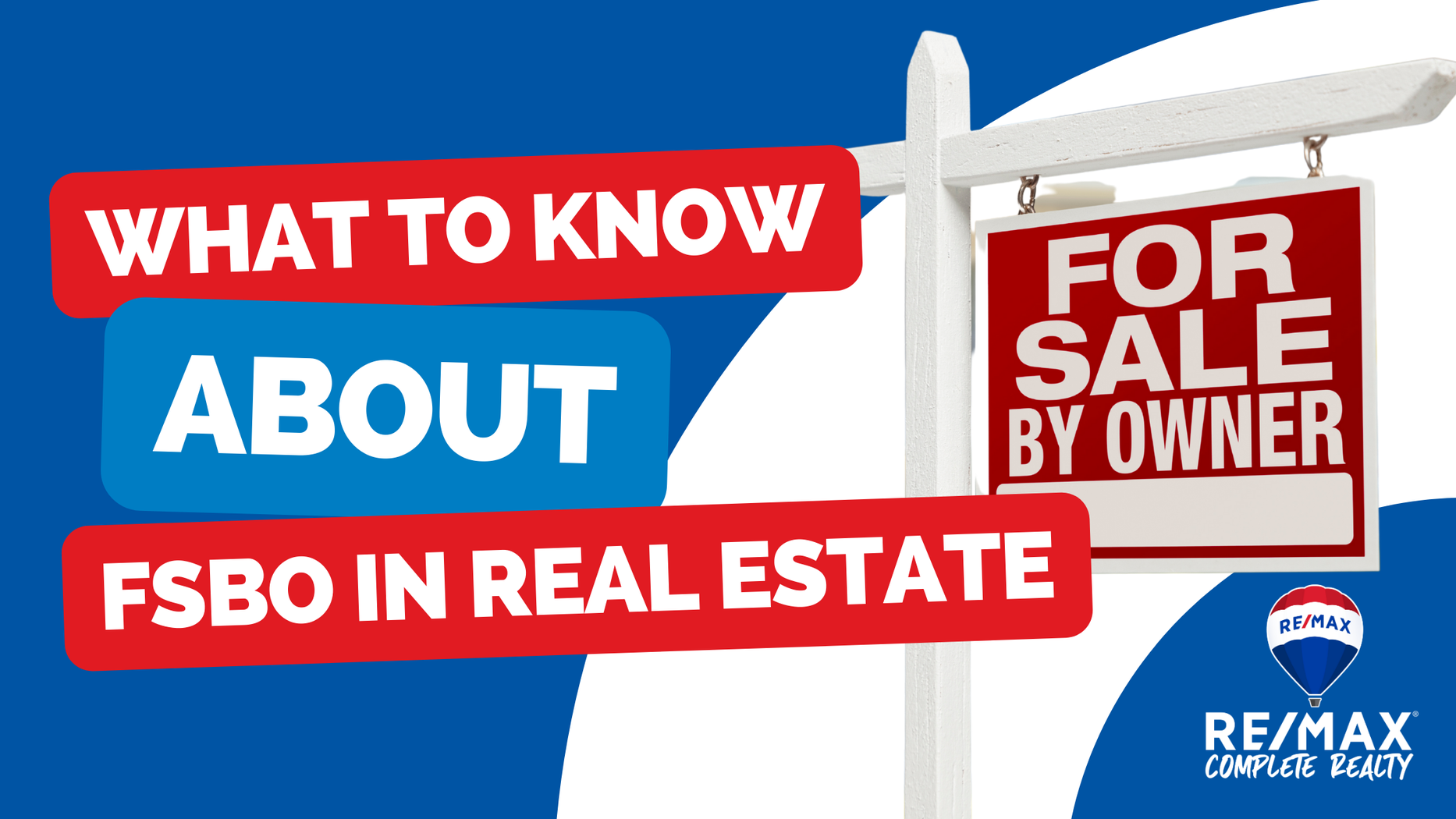 We have gathered some important information to know about FSBOs when it comes to real estate. With technology always on hand and information literally at our fingertips, many people have taken a do-it-yourself approach when it comes to consumables, everything from products and services, to purchases of every kind – including real estate. Generation Y might as well be called Generation DIY. The appeal in DIY lies in the flexibility, customization and let's face it, the cost-effectiveness. When it comes to real estate, an FSBO could save sellers the commission fee but seller beware – FSBOs have drawbacks. Here are some things to know about FSBO.
So, what is an FSBO, anyway?
FSBO is an acronym for "For Sale By Owner," meaning the seller hasn't retained the services of a professional agent to assist with the sale of their home. By doing all the legwork in selling your property yourself, the seller will save on the commission fees he or she would be required to pay to both the selling agent and the buyer's agent.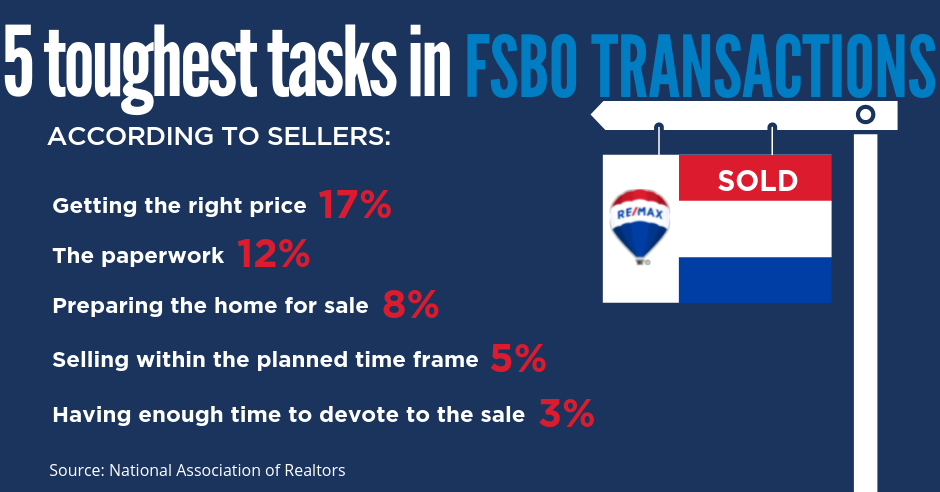 Selling a home is a full-time job.
Now, we're not saying you can't sell your home yourself, because you can. There are plenty of resources out there to help you DIY. We're just saying that a professional, experienced real estate agent can do a better job of it, and get you more money too. While saving on the agent's commission might be tempting, consider what you get as part of the price you pay, including (but not limited to!):
Setting the right asking price
Preparing your home for sale
Marketing the listing
Showing the home
Reviewing and negotiating offers
ALL THAT PAPERWORK
All this takes know-how and time. In most cases, it is likely that you already have a full-time job, right? An important thing to remember that for avid home hunters, listings may get stale fast. If your home's been on the market for an extended period; due to delays related to home staging, marketing and showing - prospective buyers will lose interest fast. Remember: you only have one chance to make a first impression.
For novices, the FSBO transaction can be tricky. As with all things, the more you do something, the better you'll be at it. Experienced real estate agents can be worth their weight in gold. Again, we're not saying you can't sell your home yourself, and in fact, many people do. But there are risks that can be mitigated by working with someone who's been there, done that. Potential pitfalls include:

Pricing that could turn off prospective buyers.
Misunderstood legal matters disclosed in writing.
Safety concerns with showing your own home.
Poor negotiation that leaves money on the table.
Unrealistic promises as part of the deal.
Take it from experienced REALTORS or as the Boy Scouts famously say: "always be prepared".
As a seller, your top concern is - how do you get the phone to ring? Generating interest from potential buyers is the key objective of listing agents. Especially in a buyer's market, yard signs won't cut it. If you're not a real estate agent, or a marketing or advertising professional, you likely don't know where to start – and who could blame you? Marketing through yard signs, brochures, and online and print advertising can help spread the word. How does a virtual tour sound? Do you plan to host an open house for buyers? What about an open house for agents and brokers? Beyond marketing, an FSBO means you get to juggle third parties such as a home stager, photographer, appraiser, the buyer's agent (or if they're DYI-ing it as well, the buyers), then throw in a pile of paperwork, just for fun – NOT. There is a lot to plan and consider so that expectations do not go off the rails.

Then there's the legal stuff…
Once you have a buyer who is interested in purchasing your home, consider the legal side of things. The buyer will submit an offer, and when you're confident that you have a good deal on the table (you are confident that it's a good offer, right?), a contract will need to be signed by yourself and your buyer. Remember, if it's not written in the contract and signed, then it doesn't count. An Agreement of Purchase and Sale will include details about the buyer, the seller and the property. It will outline the purchase price, the deposit, fixtures and chattels, title searches, closing arrangements, conditions and clauses. A real estate lawyer can help with this step of the process. The benefit of working with an agent is that oftentimes, they already have a handful of reliable lawyers they work with on a regular basis, ensuring all legal matters are handled correctly and in a timely manner.

A home is likely your biggest asset. When you're ready to sell, why take unnecessary risks? A "minor" mistake can cost you your sale, or leave tens of thousands of dollars on the table.